Torque Calibration News & Events
A.K.O., Inc. is a torque calibration equipment company manufacturing custom high-quality calibration systems for our customers' unique applications and specifications. We monitor the torque calibration industry for new tools and trends which provides the framework for our engineers to update our systems and design additions to our product lines.
Please check back for current mechanical calibration articles and news.
Champion Torque Master
A Hall of Fame listing past winners of the Torque Challenge
MRO 2022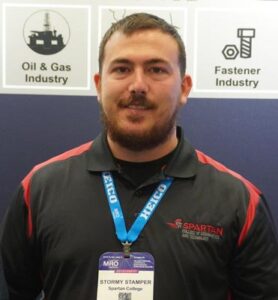 Stormy Stamper – Torque Master Champion of MRO 2022!
Winner on Day 2 with a max torque of 155.5 lbf·in!