Highly Repeatable Fastener Testing Systems
A.K.O.'s Fastener Testing Systems offer fastener manufacturers the ability to verify the products they are making to ensure they meet the specifications of the application. Many industries use specialized fasteners in critical applications. Some of these industries are automobile, pharmaceutical, oil, gas, military aircraft, missiles, space, commercial airliners, and general aviation. Our fastener testing equipment can be used manually or configured with a motor to automatically test the integrity of the fastener. With a combination of AKO torque transducers, these systems can be configured with a range from 2 ozf∙in to 300 lbf∙ft with higher capacity systems available upon request.
Automated Fastener Testing Systems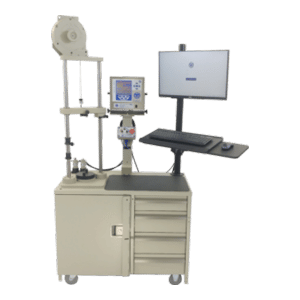 A.K.O., Inc. Automated Fastener Testing Systems facilitate the repetitive testing of fasteners in an automated fashion. These systems use a motor and gearbox to run full rotation tests which, when combined with A.K.O.'s Torque Transducers and TSD6500 Digital Indicator, makes these systems some of the most accurate in the industry. With minimal space and power requirements, our fastener testing equipment can fit into almost any facility while maintaining the durability and long operational life that A.K.O., Inc. equipment is known for.
The PRO series is the latest generation of A.K.O., Inc.'s line of torque-based fastener testing systems. These systems feature an all-new drivetrain system and the all-new TorqCal Pro software suite along with other technological and user interface upgrades. This fastener testing equipment is capable of running automated testing patterns and verifying measured results against pass/fail requirements. The system is also capable of quickly generating certificates from completed tests using collected results. 
Manual Test Stand
TSD1220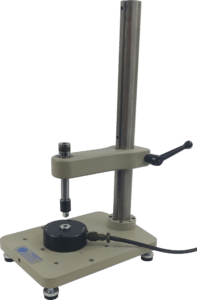 The TSD1220 is a manual system which is primarily used to check the breaking value of shear nuts, or to identify at what torque a fastener will shear. It is used with a Torque Transducer and a TSD6500 Indicator to measure the torque. The fastener is placed in the Torque Transducer using a socket, and the technician applies torque using a ratchet or breaker bar until the nut or fastener shears. The Peak Hold function of the TSD6500 captures and displays the maximum torque value for the technician to record. The system can use multiple Transducers to cover a large range of torque applications up to 300 lbf. ft.
Additional Information
Rugged Base Cabinet and Servo Drive
Lockable Storage and Accessory Drawer
Powerful Servo Drive System
24" Touch Monitor
TSD6500 Digital Indicator with support for up to 8 transducers
Wide range of available 0.1% Torque Transducers
User Friendly TorqCal PRO Fastener Software
Programmable Test Parameters and Cycles
Precision position and RPM speed control
Digitally Controlled Jog Feature
110/220 VAC 50/60 Hz Power Requirements

Power Consumption: 10 Amps Max

System Accuracy = 0.1% of reading

Capable of torque outputs up to 300 lbf-ft
Special Drive Adapters and Mandrels
Custom Solutions for specialty applications
Contact Us About Our Fastener Testing Equipment & Systems
If you have questions about A.K.O.'s fastener testing systems or torque calibration services, please contact the AKO sales team in Windsor, CT to discuss your specific application.