Electric & Pneumatic Torque Wrench Calibration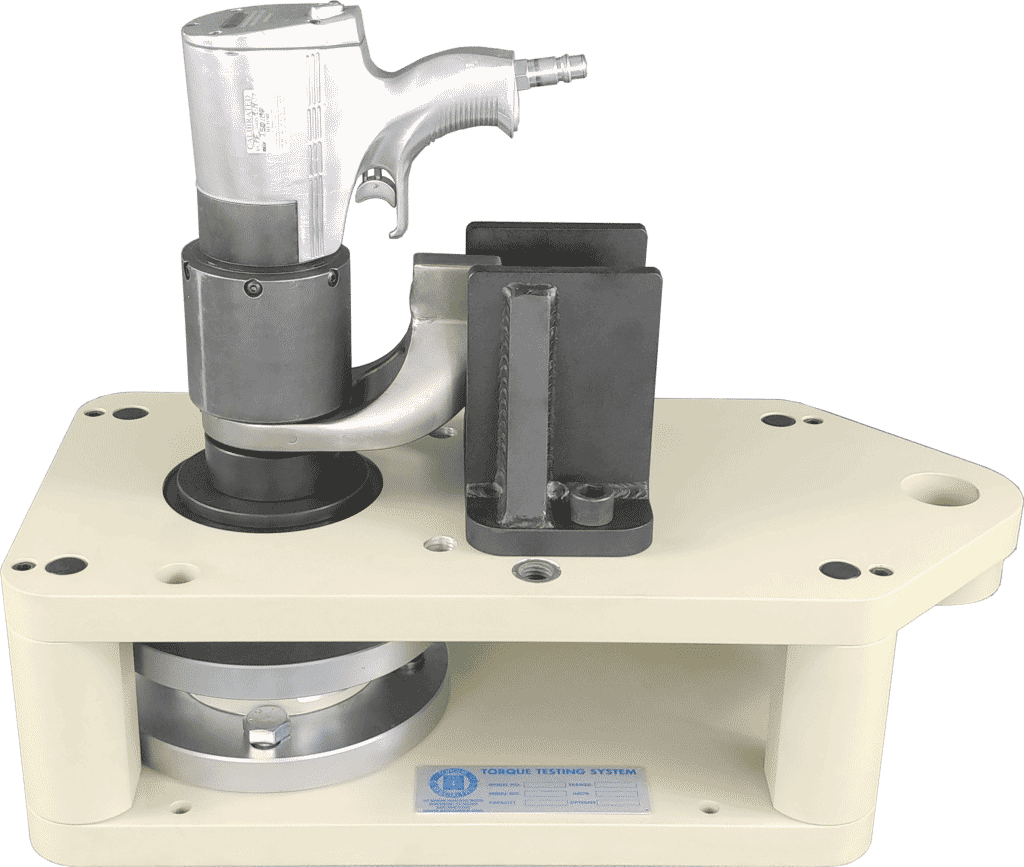 A.K.O.'s Pneumatic/Electric wrench Calibration Systems are often added on to a Click/Hydraulic/Multiplier System. The Pneumatic Wrench Calibration Systems use a Pressure Transducer to measure the Input Pressure and Torque Transducers to measure the Output Torque. Typically, Pneumatic and Electric wrenches should be calibrated with a Run-Down fixture (TSD363) to imitate how they will be used in the field and to allow the wrench's motor to achieve operating speed. Electric and Pneumatic Calibration Wrenches typically do not have a capacity larger than 12,000 lbf∙ft. With a combination of AKO torque transducers, these systems can be configured with a range from 50 lbf∙ft to 12,000 lbf∙ft. The Input Pressure Transducer has a range of 20 psi to 200 psi.
Please contact the A.K.O. sales team in Windsor, CT to discuss your specific application.
Additional Information
For more information on adapters and bushings,
click here
.
TSD2051-PN-40
TSD20035-PN-20

TSD.2KPT
For more information on accessories,
click here
.