Power Generation Tool Calibration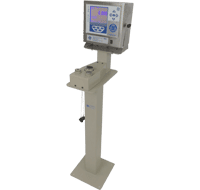 A.K.O., Inc. has the expertise to serve the power and energy industry with its torque calibration needs. Electrical energy and power grid companies, such as oil, coal, gas and nuclear plants, including energy distribution companies, use various types of industrial bolting tools including hand torque tools, click wrenches, torque multipliers, hydraulic wrenches, and pneumatic wrenches for many applications, from properly closing a pressure valve to tightening bolts on a nuclear reactor. We have been working with nuclear power for many years while consistently meeting the industry's high standards.
Also, as wind power has emerged in the 21st century, AKO has become a leader in serving the power and energy industry's torque needs. Wind turbines have many torque applications, such as tower segment bolt connections and yaw bearings.
Companies in the power and energy industry have long depended on AKO, Inc. for their torque tool calibration needs. We have an extensive history of working with nuclear power and consistently meeting the high standards of the industry making us a trusted partner for multiple power and energy industry facilities.
Whether you're in need of manufacturing or on-site maintenance, A.K.O., Inc. is here. We can also create customized solutions for calibration needs that are not standard. If your torque calibration needs are not solved by our current products, contact AKO for more information on our power and energy calibration services.
Click Wrench Calibration Systems, Hydraulic Wrench Calibration Systems, Torque Multiplier Calibration Systems, Pneumatic Calibration Systems, Verification Stands, Calibration Stands