TorqCal 2000 Calibration Software
TorqCal 2000 is A.K.O., Inc.'s classic version of proprietary tool calibration management software that has been in use since the mid-'90s. This legacy software interfaces with various A.K.O. indicators to record torque measurements through user-created test templates. Calibration reports are generated using Microsoft Excel. 
A variety of different torque tools can be tested using one of four applications. ClickDial for manual torque tools such as click wrenches. MultiHydro for torque tools that require two measurement transducers, such as torque multipliers or hydraulic wrenches. Fastener for the automated testing of fastener products, and Tensiometer for the testing of Tensiometers.
ClickDial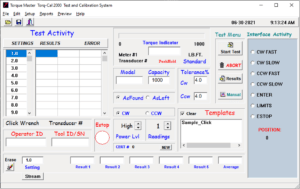 MultiHydro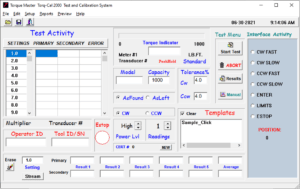 Fastener