Military Torque Tool Calibration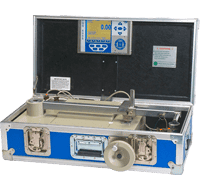 Many industries rely on the experience of A.K.O., Inc. for custom instrument calibration, including the military. We have been providing custom instrument calibration for the military industry for over 60 years including the U.S. Navy, Air Force, Army, Marines, Coast Guard, and National Guard. In fact, in the 1960s the first AKO torque systems were designed and developed by request of the U.S. Navy. 
We are honored to work with the members of our armed forces on their custom instrument calibration needs and since we rely on the military to keep us safe, in turn, the military relies on accurate testing equipment to keep them safe. It's why AKO strives to provide the most accurate torque calibration equipment and custom instrument calibration in the industry.
All branches of the military use industrial bolting tools for a wide variety of applications, including hand torque tools, click wrenches, torque multipliers, hydraulic wrenches, and pneumatic wrenches, used from engineering projects and base upkeep, to the maintenance of vehicles, ships and aircraft. It is imperative that these torque tools are accurate and functional, as flying a helicopter into a battle zone without properly tightened bolts could become a life or death scenario.
Our customized instrument calibration can help with unusual military calibration needs or specific situations. If our standard products don't cater to your unique torque measurement or calibration requirements, contact AKO for more information on our military calibration services.
Click Wrench Calibration Systems, Torque Multiplier Calibration Systems, Hydraulic Wrench Calibration Systems, Pneumatic Calibration Systems, Verification Stands, Calibration Stands