Torque Calibration Tool List: Calibrate in Our Laboratory
If you have a torque calibration tool in need of testing, turn to A.K.O., Inc., the industry leader in torque tool calibration. Any torque calibration tool used in a critical application should undergo regular torque wrench maintenance and calibration to ensure the accuracy of their output.
Below, is a general list of the most common torque tools we calibrate. If your tool is not listed, please contact us.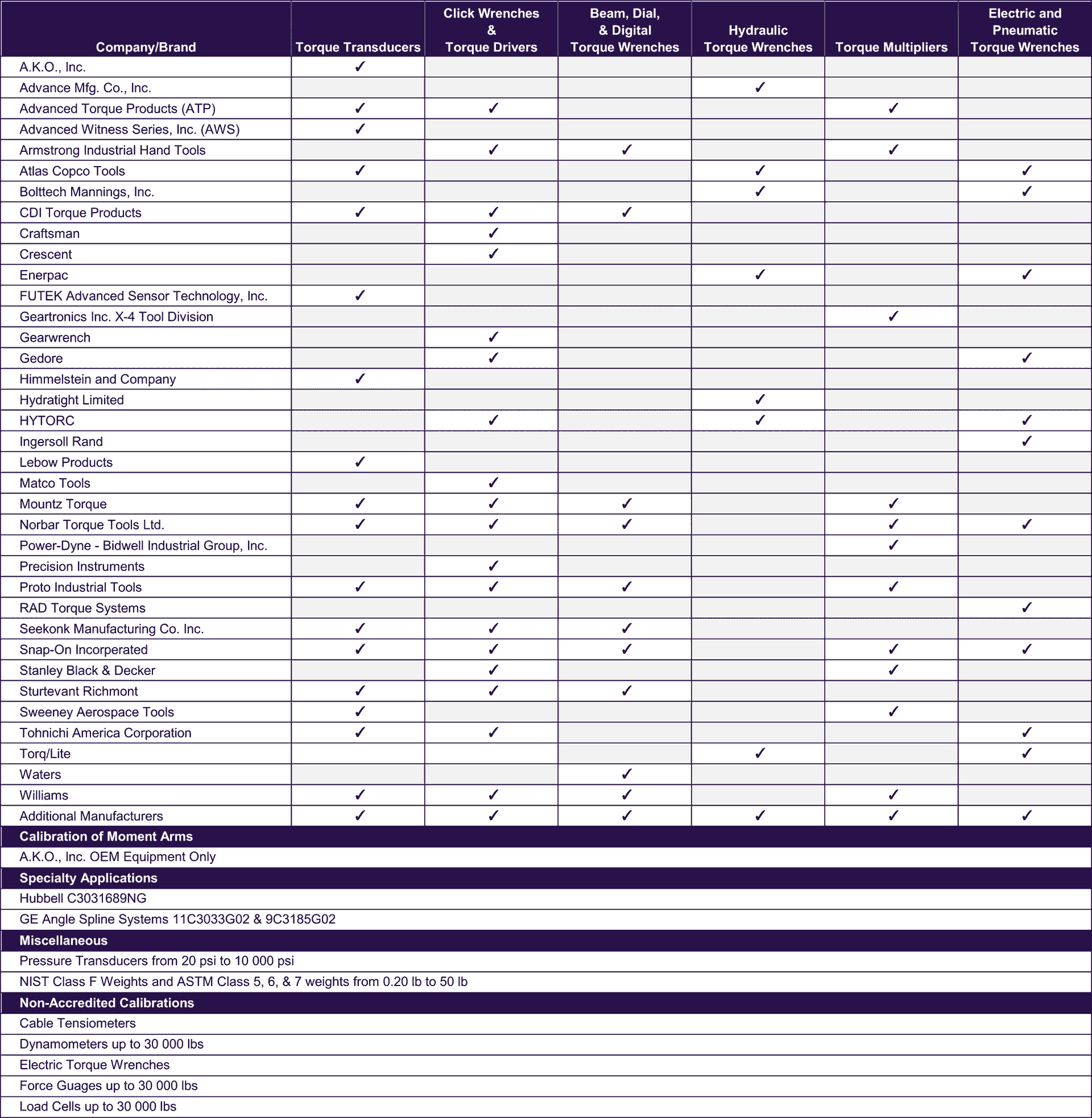 Contact Our Torque Calibration Tool Experts
Please contact us prior to sending us any torque calibration tool. When sending your equipment to us for calibration, please be sure to include:
All of the parts required to operate your equipment, including:

Digital readouts
Connecting cables
Power cords

An itemized equipment list
Purchase and/or Instruction Orders (for established accounts)
Phone and Email contact information for:

Purchasing and Billing
Technical questions about your equipment

Return Shipping Instructions
A.K.O., Inc. does not use RMA's.
A.K.O. manufacturers precision calibration systems that test and adjust your torque calibration tool quickly and accurately. Schedule a calibration lab service with our experts today.