AKO Pressure Transducers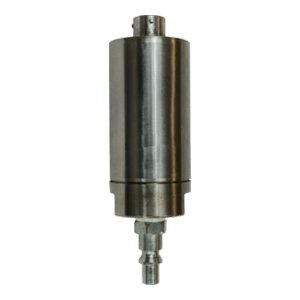 A.K.O., Inc. assembles and calibrates Pressure Transducers to state-of-the-art accuracy. These advanced designs are easily mounted in our Hydraulic and Pneumatic Calibration Systems and adapt to a variety of pressure-controlled torque applications. 
AKO transducers have the highest accuracy in the Torque Calibration industry at 0.1% of reading. The pressure transducers are available with several pressure fitting options depending on the user application and in capacities from 200 psi to 10000 psi.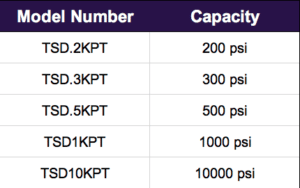 Please contact the A.K.O. sales team in Windsor, CT to discuss your specific application.
Additional Information
Available with fittings for both compressed air and hydraulic systems
Machined from Stainless Steel
Rugged transducer design and military style connector
Integrates with TSD6500 digital indicator
Rated Capacities from 200 psi to 10000 psi
Accuracy of 0.1% of reading from 10% to 100% of capacity and ±1 least significant digit from 0 to 10% of capacity
Standard output of 3 mV/V with other outputs available
Low hysteresis of 0.01% Full Scale. (Non-reversing)
Non-linearity of 0.02% Full Scale
Non-repeatability 0.01% Full Scale
Operational Temperature Range of 0 to 150°F
Temperature effect on ZERO 0.04% of rated output/95°F
Temperature effect on sensitivity 0.08% of reading/95°F
Safe Overload up to 125% of Transducer Capacity
Excitation voltage of 10 VDC (15 VDC Max.)
Typical bridge resistance of 350 Ohm